Razz McNeil
Follow Razz on his Journey to Redemption
No One Laughs at a Dead Clown
Love clowns? Hate clowns? Both? Murder mystery No One Laughs at a Dead Clown expertly weaves together a murder investigation of a San Margarita pier clown, beloved by many and despised by more, surfers, sharks, drug gangs and much, much more.
Learn about protagonist Razz McNeil and his young family, victim Wally Bumpers, dangerous gang leader Louis Marcayda, paranoid cop "Sharky" Sampson, and scores of colorful characters inhabiting a (barely) fictional California coastal town.
Love them or hate them, dead clowns just aren't funny.
Book Characters
Protagonist: Razz McNeil
Victim: Wally Bumpers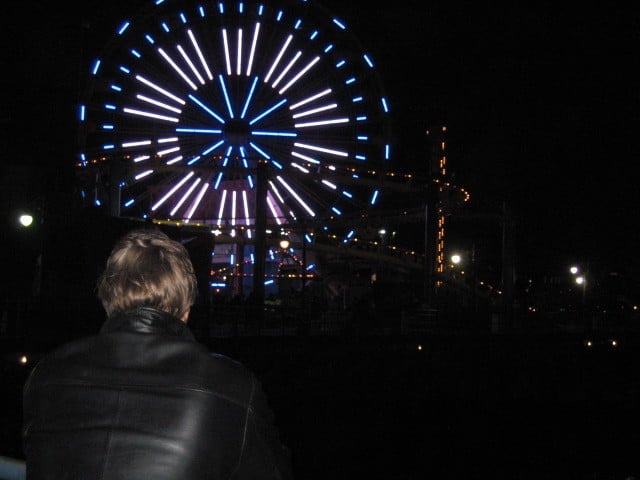 Razz McNeil
Age: 45
Occupation: Restaurant manager
Status: Married, tenuously
Children: Caitlin, 6, and Ronnie, 3
Residence: Fairside, CA
Avocation: Surfing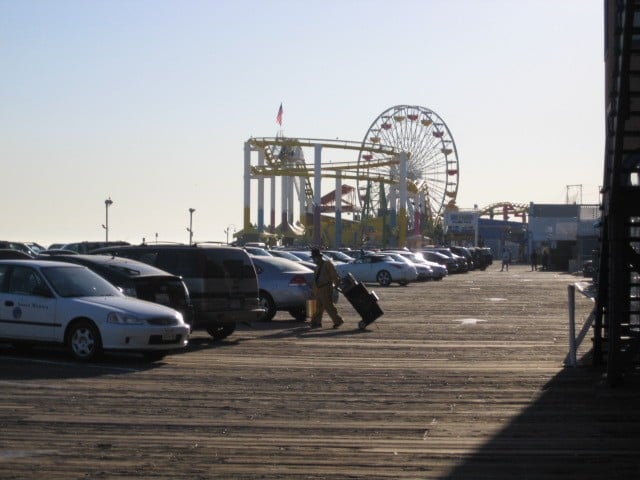 Wally Bumpers
Occupation: Pier clown
Status: Dead
More book characters:
"Sharky" Sampson
Sarah McNeil
"Lotta" Gugliotta
Richard Gold
Louis Marcayda
        Call it courage or the carefree ignorance of youth, but in early November, 1977, Razz McNeil emblazoned his name into the annals of surfing folklore by being the first and only surfer to surf under the entire length of the San Margarita Pier. And he would remain the only surfer to do so, because with successively longer, more sturdily-built piers, it had become impossible. But that was what they had thought back then, too, before Razz proved them wrong.
December 11, 2004
        It was a blustery, cold December day, two weeks before Christmas, but in San Margarita that meant the thermostat inched all the way down to fifty-five degrees Fahrenheit. Short-sleeved shirt weather for people in the Northeast and Midwest, but this was Southern California, so leather jackets were the norm today. Named after Saint Marge, patron saint of tequila drinks, an ugly saint who magically got better looking around two a.m., San Margarita is a coastal town renowned for its warm weather, beautiful beaches and even more beautiful women, the province of real estate speculators, lawyers, the homeless, and enough psychiatrists and shamans to take care of them all.
        You had to be very rich or very poor to live in San Margarita and people of each ilk were moving in daily, bursting the town"s social services and social fabric. Only twenty years earlier, it was a sleepy beach community of twenty-five thousand mostly white, middle-class working people. Now at eighty thousand residents, San Margarita had become a suburb of Los Angeles that just happened to have expensive ocean frontage. It was no longer a close-knit community at all, something its long-time residents bemoaned daily…
No One Laughs at a Dead Clown
An exciting murder mystery by DC Erickson, No One Laughs at a Dead Clown captures the fun, sun, surf and danger of fictional San Margarita, California. "Named after Saint Marge, patron saint of tequila drinks, an ugly saint who magically gets better looking around two a.m., San Margarita is a coastal town renowned for its warm weather, beautiful beaches and even more beautiful women, the province of real estate speculators, lawyers, the homeless, and enough psychiatrists and shamans to take care of them all."